Carrie, Christopher, Julianne, James, Olive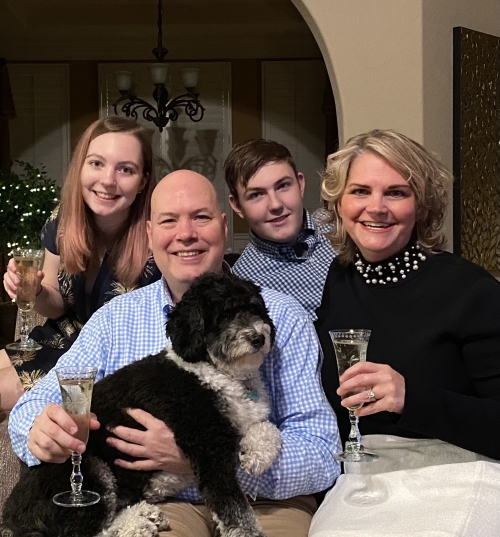 Thanks for visiting our tree. We made our way to San Antonio with our children, Julianne, and James, nearly 10 years ago. We immediately fell in love with San Antonio's rich history, culture, and welcoming spirit!

All five of us (our dog, Olive included) have a love for the out of doors and San Antonio sure is a great place to be outside! When we are outside, we take time to breathe in and exhale out. We explore a world of plants and trees. We laugh, and three of the four of us have even been known to run through the grass with no shoes. We watch the sun rise and set with glistening eyes knowing we are part of a universe we can only begin to understand. We find joy in hanging out with friends and family, and we feel a sense of community.

Ten years ago, we were welcomed into this great city. Today, we welcome you – a visitor, longtime resident, or passerby. We invite you to to sit under our family's tree and to feel our family's warm embrace – relax, kick off your shoes, enjoy!

Donated by
Carrie Gray and Christopher Lefelhocz