The Bowen Family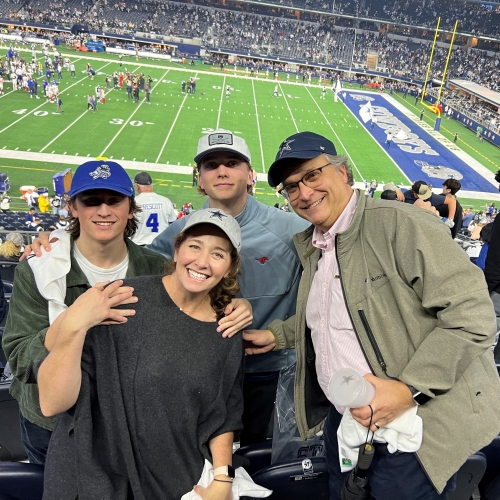 The Bowen Family continues to be a work in progress and as lifelong, multi-generational residents of San Antonio, we couldn't be more supportive of this work-in-progress that is Hemisfair. Patricia, Tad, and their sons Patrick and Leo have had the opportunity to watch this idea of a green space deep in the heart of San Antonio turn into reality and look forward to seeing this tree grow and thrive in this special place that includes trees dedicated to our family and friends.
As a family, we have always enjoyed large gatherings of friends and family, enjoying special occasions, sports, music, art, conversation, and lots of laughter and we know that Hemisfair will foster these same moments of joy for San Antonians and visitors for generations to come.
We hope that you take some time to enjoy the shade, wade in the nearby pools, enjoy the company of those around you, and find joy deep in the heart of our wonderful city.
Donated by
The Bowen Family