Polly Grona and Tom Sheridan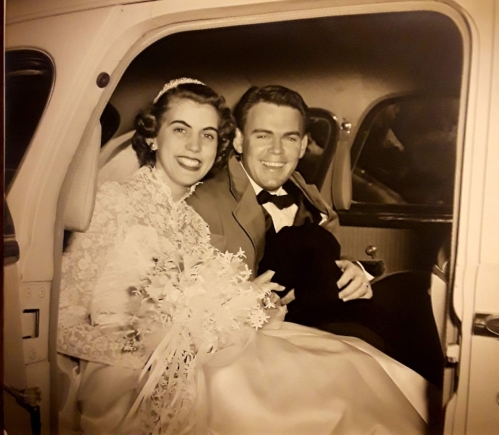 Polly Grona and Tom Sheridan, native San Antonians, were leaders in the Catholic Church and their community.

They were inspiring role models to their family, showing unconditional generosity to those in need. Polly and Tom's six children are forever blessed to have witnessed a devoted union and lives of loving purpose. Their five daughters live in San Antonio, with one son in New York City.

As a home-builder, Tom was inducted into the Leaders of America for making the great American dream a reality. He later developed the Texas Hill Country into residential subdivisions when Canyon Lake was still in the planning stage.
Polly and Tom's joyful dedication had a lasting impact on those they met. Those fortunate to share in their love and joy will never forget it. Illness ended their 48-year marriage in 1999.

Blessed be the mother and father who let the Lord be their guiding hand, whose faith brings their family courage, whose wisdom comes from God, and whose children stand and honor them.
Donated by
Cindy Sheridan-Joyce, Colleen Tschoepe, Anne Frazer, Janet Hancock, Tom Sheridan, Patty Hardy